Return to blog
Contact - why is it a priority in business?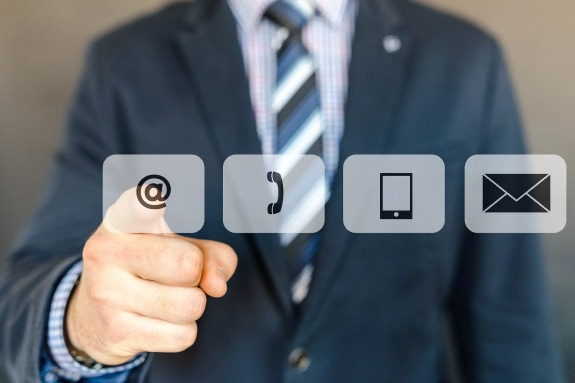 Service Standards
You surely know how important it is to adjust the standards of your services to customer requirements. Taking care of the graphic design of the website or the quality of the products you offer - you must not forget to create a professional contact field.
21st century, or time is money
They say time is money. If you are running your own business, that's the key word. The easier a customer can contact, the better. By offering availability in the contact field on many levels, you encourage the client to stay here. Give the customer a choice. Limiting or imposing contact purely by e-mail, or only by phone, is not a good solution. In this situation, it is worth putting yourself in the place of the person who wants to efficiently solve a given problem, get advice or make a personalized order. The faster and more efficiently we reach an agreement with the client, the more certain we are that he will stay with us for longer. Improving your business starts with the most banal steps. In the contact field, include all information that may be useful to the client.
An innovative system
By providing a phone number and e-mail address, we give the customer the option of contacting the customer in the area he prefers the most. Considering that we are on the run a lot these days, it is also good to have more than just basic answer possibilities. What's behind it? If you can create an online chat on your website - it's a bull's eye. Quick contact and quick response = resolute customer. There must be no gap in business that will discourage the customer. Remember that every action in the social media of your business contributes to the puzzle of success.
The robe decorates the page
A free website, with a graphic design from the 90s and difficult contact, will not bring the expected results: -) Choose the path that is more difficult, but brings greater results. When adjusting all the above options to the current functionality on the Internet, always remember about the appropriate contact field, with various contact options. The client assesses the page he enters, as well as its efficiency and ease of finding information. Often, in conversation with friends, they boast about an interesting website, a favorite online store or an innovative showcase found on the Internet. So make sure that your website is delightful and is the one that is spoken about positively. A satisfied user will bring more customers - discouraged ... likely to reduce their number. We invite you to visit us, where you will always get the right SEO help, choice of graphic design or creating a website from scratch. Our interactive agency will make sure that the client wants to choose you!